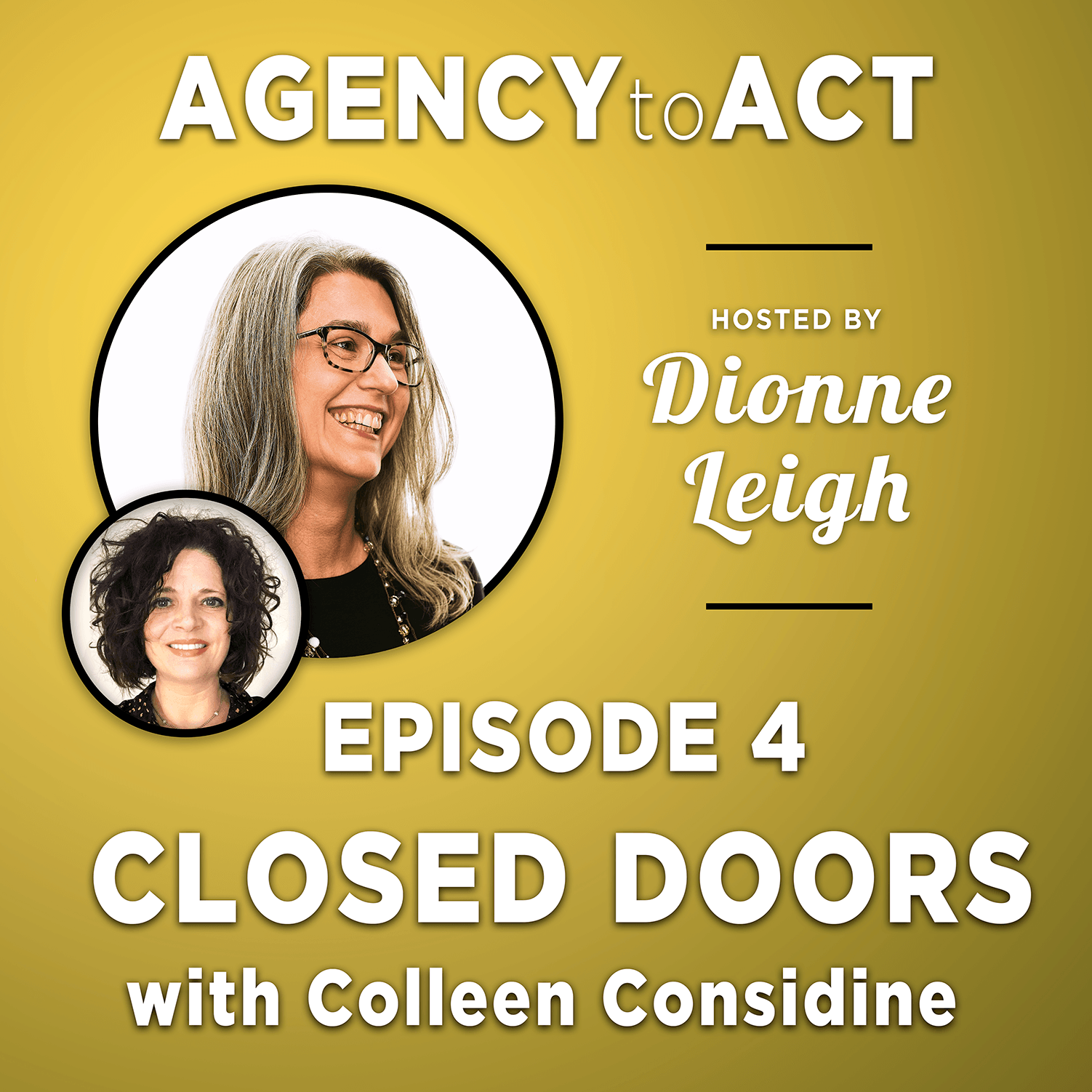 Episode 4 Closed Doors with Colleen Considine
Dionne Leigh Kumpe and Colleen Considine discuss how the closed doors in our lives can lead to new possibilities and greater fulfillment. 
Host:
Dionne Leigh Kumpe helps businesses discover the benefits of better brand marketing through her consultancy, Dionne Leigh. Her e-commerce store Carter & Gray is for people who want to explore their creativity and do more of what they love.
Guest:
Colleen Considine connects Fortune 100 brands and consumers using data analytics and identity graphing. Her extensive experience in marketing, sales, and volunteerism has given her insight into what works, what doesn't, and what is needed for the future. Her latest passion is driving healthcare change in the US and helping those in food and educational deserts.